Role of Professional Counsellor
Counsellors' Responsibilities
There are two types of objects in this world, created by one man and created by the other God. Anything that is made by humans is born and die. But the things that are created by God, their name is never born and never dies. Keeping these things in mind whenever we ever do any work, while doing the work, one side is due to man's hard work and his karma and the other party is of the object provided by God – whose name Is policy and value When we do any work and work in it based on only what man has created and do not respect the things given by God, then that work can never be successful. That's why whenever we do the work of counseling, it should follow the hard work and the value of the policy and value within it, then that work will be successful and for years it will be respected.
While doing counseling, we have to keep in mind that whether we have followed our own policy and values ​​and codes of conduct made by ourselves and not.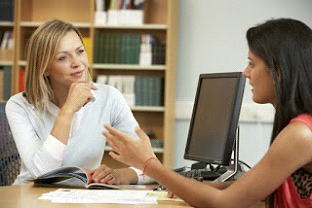 Each counselor must make its own code of conduct. This Code of Conduct helps in defining its professional behavior and also protects practitioners within the client and profession. This ethical behavior should be included as a code of ethics in your personal and professional life. Your code of ethics should be done in such a way that if any other person does not have any kind of concern for you to investigate.
Those who are professional career counselors should protect the integrity of their clients' relationships and counseling in an efficient and ethical manner. Professional counselors should support prices, dignity and exclusivity for everyone. Professional counselors should respect the feelings of each person and promote social justice. Any counseling professional counselor of any kind should make their business rules very clearly. He should know how important privacy is when counseling. He should always be responsible for the business's responsibility and while working with other professionals, he should do his job well and always keep on evaluating his counseling.
While working as a professional, there must be a solution to the dilemma of ethical issues. Every opportunity should be taken to increase the qualifications in life. The first responsibility of each professional is to promote the welfare of those people who want to serve. Professional counselors make their necessary records to provide the service and write enough information about the date and counseling person at the time of counseling. From time to time, they keep taking the necessary steps to properly note those information.
Career counselors take care before creating relationships with their customers that their counseling will not be affected due to their relationship. Professionals Career Counselor does not let their customers do the training and research to avoid the losses and harm to any work.
Professional counselors avoid any kind of romantic relationship with their clients either with a romantic conversation or romantic relationship or with members of their family. Professional counselors are always avoided by providing services to individuals with whom they have romantic or sex and they avoid professional services to their family friends or family members.

Professional Career Counselors also take appropriate precautions to protect their client from physical, emotional and psychological grounds. Professional counselors always take care of how often counseling is to be done.
Professional career counselors never take any gift from their customers because they understand the challenge of taking gifts from their customers. Although they know that in some cultures, there is also a gift of respect or a way of showing gratitude.
Professional Career Counselors work diligently to earn their trust in order to maintain the privacy of their clients. They protect their customers' confidential information, and do not share any information with other individuals or organizations without the consent of their client. Professional counselors also take reasonable precautions to protect their client's privacy in the event of their client's inability and death, and appoint a custodian of that record when deemed fit.
Professional counselors practice in their subject areas only after receiving their special education, training and supervision experience, and to develop their skills in new areas, to ensure the potential for their work, to protect their customers from possible pitfalls Take appropriate steps.
Professional counselors express their qualifications or academic degrees to their clients clearly if they have a license or certificate, they accurately describe the truth. Professional counselors try to take their highest degree in their area. Professional counselors do not discriminate against any person on the basis of age, culture, mental, physical disability, ethnicity, character, religion, spirituality, gender identity, marital status, language preference, social independence, or Are not there. Counselors do not exploit another in the store whenever a person becomes god color.
Whenever a person becomes a professional counselor, he knows that to give good services to him, he should make good relations with colleagues who work with him and only to advise his clients or any group or organization The same services should be provided which are within the scope of their professional qualifications and educational qualifications. Professional counselors are respectable to their services and their personal life and professional life difference.
Professional counselors respect the traditions and practices of other groups. Professional counselors are always focusing on how to best serve their customers, and always strive to take on the well-being of the customers, the values ​​of the code of conduct and the quality of their profession to the highest level. Whenever a professional counselor can not solve the moral concerns of his client, then they try to overcome their customer's concerns by adopting other options for their good.
Professional counselors provide their services, ensuring that they have the proper resources and tools to check. Professional counselors use appropriate and psychological assessment tools when using their services, for the benefit of their customers. They know that they will never abuse the results obtained from the evaluation and they will not give information about these results to other people and they also take appropriate steps to prevent them from misusing them. They know that whenever they use any valuation according to the needs of their clients, they are responsible for its use or misuse. Professional Career Counselors know that while evaluating, the results obtained by their clients can only be agreed with the legally authorized person and share the results with other people. Or they never do this without the permission of their client or their legal representative.
Counselors avoid recommending any such report or doing counseling in which they know that this will harm their customer, meaning they consider both positive and negative aspects of career counseling.
The counselor knows that whenever he or she uses social media online counseling during his service, he understands the concerns of the data and the security of the data, or the use of social media while providing online services, to his technical or ethical And the knowledge of legal information should be. The counselor should develop a sense of understanding on the terms of services of any platform of social media so that the information of their customers is not misused later.
Counselor should always do this work while subjecting to laws and regulations while counseling through online social media. Whenever professional careers counselors teach their students or their juniors to counseling, they always do a responsible job. He regularly meets his students and juniors and maintains a professional relationship with a certain extent. Professional counselors define ethical, personal and social relations with their students and avoid minimal nonprofit relationships with them.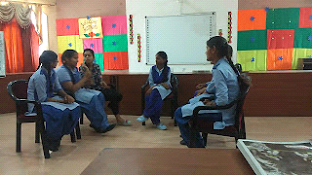 Professional counselors never show any plagiarism nor show research done by others in their work. If they have to take any ideas or data of any other persons during their research, they take their permission before publication and only after getting the permission can they join the work in their research. Whenever career counselors solve moral issues or try to resolve any moral dilemma, then they consult with their colleagues or their senior and junior.
Counseling is very important. It is the responsibility of every counselor who performs this task that he always try to carry his work to the highest peak while following the law, ethics and code of conduct. Understand each and every part of your client or your client, and to make every possible help, make the best use of your knowledge or the education received, and keep your personal life and business life completely separate. If any person plays the role of playing counseling in such a way, then he can certainly achieve a respectable peak in society.